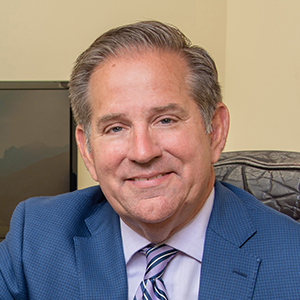 Jan Smolak
Jan Smolak is a native of Auburn and a 1979 graduate of Auburn High School. He graduated from the University of Buffalo, B.A., cum laude, in 1983 and the University of Buffalo School of Law in 1986 where he was a recipient of the Robert J. Connolly Award for excellence in trial practice. He is admitted to practice law in New York and Georgia (1987). He is also admitted to the U.S. District Court for the Northern District (1987).
He has lectured and written on the subject of personal injury law for numerous CLE seminars including, A Primer on Automobile Litigation and Insurance Coverage Issues (Fall 2000); Building Your Civil Trial Skills (February 2007); Evidence and Expert Testimony Best Practices: Supporting Your Case (October 2007).
He is a member of the New York State Bar Association; American Association of Justice; New York State Trial Lawyers Association and the New York State Academy of Trial Lawyers. He has been a Board Certified Civil Trial Advocate by the National Board of Trial Advocates (2000–2005).
Jan has consistently been selected as Super lawyer by Law & Politics Magazine since the magazine's inception. The title Super Lawyer is given only to those attorneys who are considered to be among the top 5% of all lawyers in the State of New York.
Jan is a member of the elite personal injury Million Dollar Advocates Forum. The Million Dollar Advocates Forum is one of the most prestigious groups of trial lawyers in the United States. Membership is limited to attorneys who have won million and multi–million dollar verdicts and settlements. Less than 1% of U.S. lawyers are members.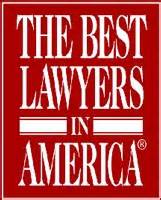 Jan is also listed in "Best Lawyers in America". Best Lawyers chooses their entries solely based on what lawyers say about other lawyers. A lawyer can't buy his or her way into Best Lawyers. They can only work their way into it by winning an outstanding reputation among other lawyers and judges who witness the lawyer's skill and dedication in Court.
Jan has served on the Board of Directors for the ACC/CCC Alumni Association (1988–1992); Big Brother/Big Sisters of Cayuga County (1994–1996); Board of Directors for the Cayuga County Boy Scout Council (1996–2005; Eagle Scout, 1978; Silver Beaver, 2006); Scoutmaster of Troop 1, Auburn (2005–2007); Zoning Board of Appeals for the Town of Owasco (2000–2004); and Board of Directors for the Merry–Go–Round Playhouse Theater (2004–present; 2nd V.P. 2007–2008; 1st V.P. 2013 to present). Jan enjoys traveling, golf, boating and cooking.