Community Involvement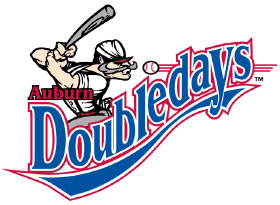 Michaels & Smolak honors United Way of Cayuga County volunteers as "hometown heroes" at all Auburn Doubledays home games.
How does this Michaels & Smolak charitable program work? We asked the United Way of Cayuga County to nominate volunteer "heroes". They chose dozens of volunteers who work with their 23 partner agencies and 41 programs throughout Cayuga County. At each home game, one United Way volunteer is publicly recognized and honored as a "hometown hero" and receives six game tickets and food vouchers for his or her family and friends. A different volunteer is honored at each home game.. Michaels & Smolak funds the program, including the free tickets and food, for the "hometown heroes".
During the fall and winter, Michaels & Smolak sponsors a similar program in Syracuse, NY, called "Everyday Heroes". At each home game of the Syracuse Crunch hockey team we honor local volunteers who have been nominated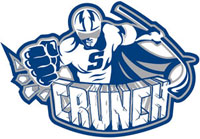 by friends and co-workers. They get recognized in public as "everyday heroes" and receive free food and tickets for themselves and their family.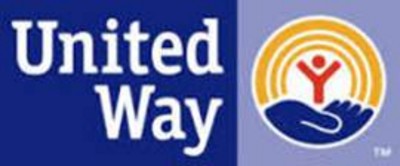 What's really cool about this program is how it recognizes that volunteering is not just an individual effort, but a family, community one. If family and friends aren't right next to the volunteers while they are giving of their time and talents, then they are often helping them balance things at home and work so that they can volunteer. That's why we at Michaels & Smolak are treating not only the volunteers, but their family and friends as well. Michaels & Smolak is proud to "take them out to the ballgame"!
Being publicly honored and treated is an exciting reward for United Way's hard-working volunteers, and inspires others in the audience to "step up to the plate" as volunteers as well.
Lawyer Mike Bersani Awarded Citizen of Year by Geneva Chamber of Commerce! Congratulations Mike! Read all about it HERE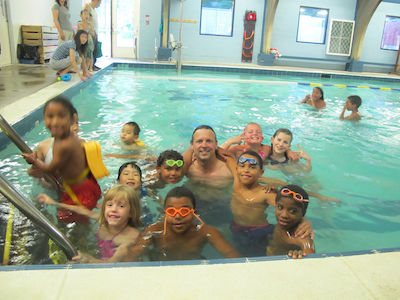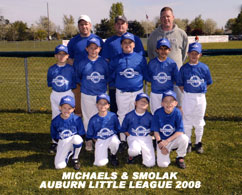 Michaels & Smolak gives generously in time and money to its Community. We have for many years sponsored the Merry-Go-Round Theatre, the Auburn Little League team, the Owasco Flyer (bicycle race), the Matthews House (for the terminally ill), Bowl-a-Thons and other fundraisers for the local YMCA and Boys & Girls Clubs and other local events. We also purchased the Auburn Little League Score Board.
In addition, each lawyer gives his personal time to the Community.
Lee Michaels has served as President of the Cayuga County United Way, is a member of the Board of the New York State United Way, a member of Hospice of the Finger Lakes, and President of Congregation B'nai Israel. He has been associated for over three decades with local athletics and has been a member of Auburn's Great Race (believed to be the largest team triathlon in the United States) committee for over 30 years.
Jan Smolak has served on the Board of Directors for the ACC/CCC Alumni Association (1988-1992); Big Brother/Big Sisters of Cayuga County (1994-1996); Board of Directors for the Cayuga County Boy Scout Council (1996-2005; Eagle Scout, 1978; Silver Beaver, 2006); Scoutmaster of Troop 1, Auburn (2005-2007); Zoning Board of Appeals for the Town of Owasco (2000-2004); and Board of Directors for the Merry-Go-Round Playhouse Theater (2004-present; 2nd V.P., 2007-2008).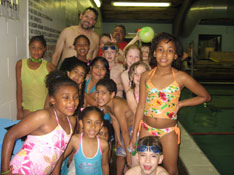 Mike Bersani has served on the board of directors of Farm Workers'Legal Services of New York (providing free legal service to underserved agricultural workers) since 1998, has served as the chair of the Geneva Human Rights Commission, and is currently the chair of the board of directors of the Auburn YMCA,, as well as the chair of the board of directors of the Geneva Boys & Girls Club. He also volunteers for the Boys & Girls Club by organizing skating and swimming outings for the children, and taking them skating and swimming on a regular basis. He provides free legal services to many migrant farm workers. Mike is also pro bono legal counsel to the Child Care Counsel of the Fingerlakes (a not-for-profit dedicated to bettering child care in Cayuga and Seneca Counties).
David Kalabanka is currently serving as a member of the Town of Owasco Zoning Board of Appeals. David formerly served on the Board of Directors for the Schweinfurth Memorial Art Center, Cayuga County Cornell Cooperative Extension and the Cayuga County Chapter of the American Cancer Society. David also previously served as Campaign Manager for Hon. Guy Cosentino former Mayor of the City of Auburn and served on the Mayor's Ball Committee. From time to time, David has volunteered to assist with certain legal issues for Options of Independence and the Star Dust Foundation. During the winter months, David also volunteers time to the Auburn Hockey Club and can often be seen running the scoreboard and time clock at Casey Park (Go Ice Hawks!!!)